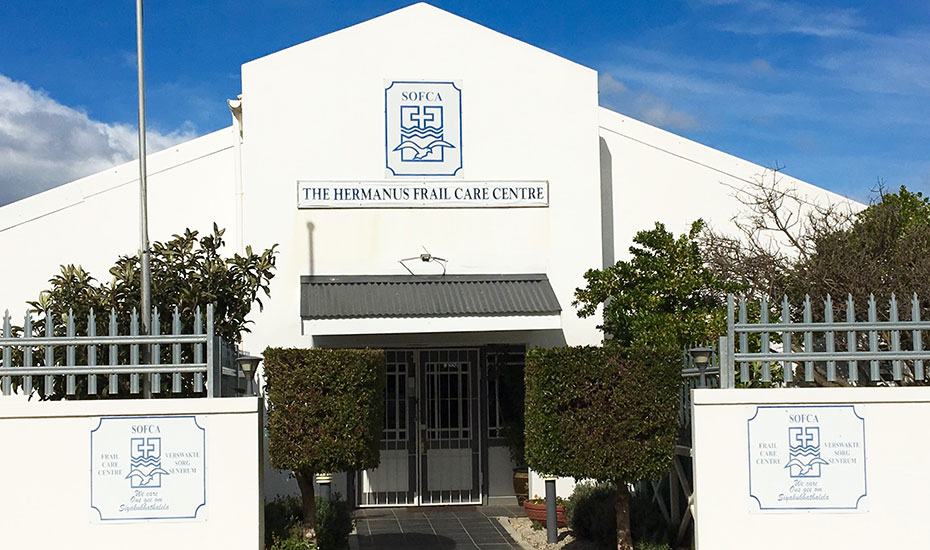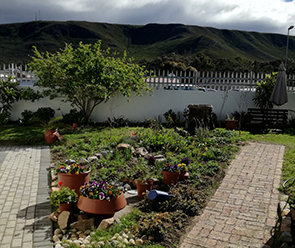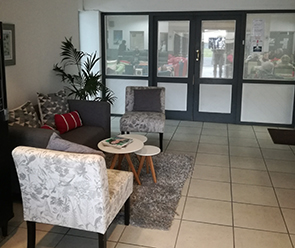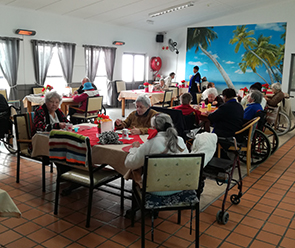 Welcome to SOFCA Hermanus
The Hermanus Frail Care Center t/a SOFCA was established in 1987 as a non-profit organization to offer a residential care Center for the elderly, frail, disabled and infirm residents in Hermanus and surrounding districts.
Today, SOFCA has residents from all areas of South Africa who are from all races and faiths.
SOFCA is centrally situated in the picturesque town of Hermanus in the Western Cape – home to the magnificent Southern Right Whales who visit annually to bear their young. We are ideally located within close proximity to both the Hermanus Provincial and Hermanus Private Medi-Clinic, as well as the new Private Oncology Center. We are a mere 45minute drive from Somerset West, 1 hour from Cape Town, 20 minutes from Caledon and 45 minutes from Bredasdorp.
The Hermanus Frail Care Center t/a SOFCA offer our residents a safe, caring home which includes comfortable accommodation, 3 meals a day, laundry service and 24 hours a day professional nursing care. In addition, there is a weekly program of activities including spiritual counseling, musical entertainment, gym-trim sessions, bingo afternoons, birthday parties and visits by volunteers - all included in our basic monthly fee. In addition, we have a hairdresser who visits weekly.
During 2016 & early 2017 SOFCA has undergone a major upgrade inside and out. We have installed a complete CCTV system and all round Palisade fencing for extra security. We have also completed 8 new bathrooms and upgraded the kitchen. We hope to complete the remainder of the bathrooms soon.
At present, The Hermanus Frail Care Center t/a SOFCA is administered by a Board elected from among the members of the Society and is managed by the General Manager, whom meet once a month to discuss and attend to matters arising. We currently have a dedicated staff of 48 permanent employees and 9 part-time paid volunteers to take care of our residents every need.
Facilities & Services
CCTV cameras
24 hour security
Palisade fencing surrounds the entire property
Applicants must be over 60 years old
All meals are provided
Communal facilities and dining room
24 hour nursing care provided
Respite care available
Laundry service provided
Exercise classes provided
Visits by volunteers, including live music and school groups
Outings provided occasionally (school concerts etc..)
A variety of entertainment provided
Hairdresser services available (at extra cost)
Manicure services available (at extra cost)
Visiting pets are welcome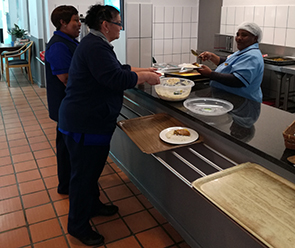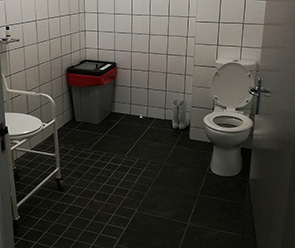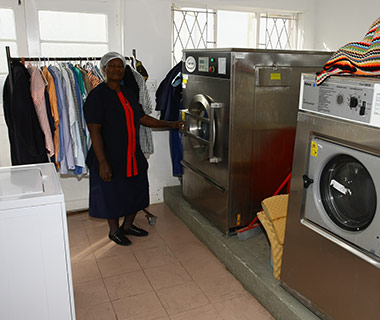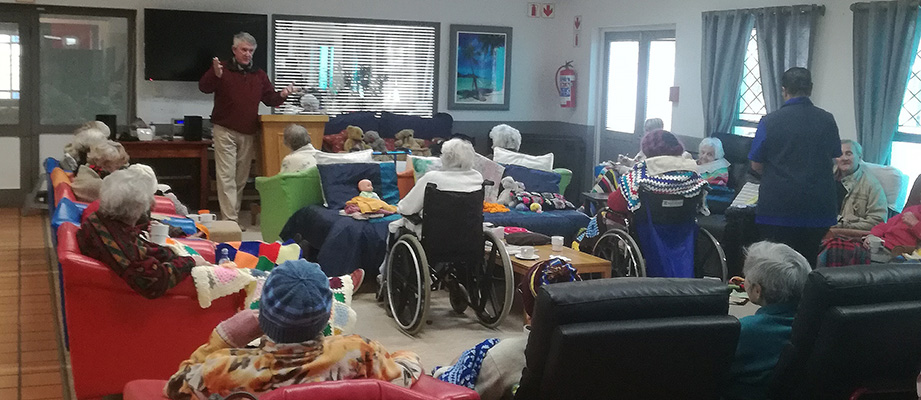 Our Mission:
To provide professional, compassionate care for the physical, social, emotional and spiritual well being of residents in a pleasant, secure environment.
Our Goals & Objectives:
To maintain our high standard of staff by means of regular training
To ensure that our facilities and equipment are maintained and upgraded
To continue to provide wholesome meals for our residents
To continue to manage the Center with sound management principles and integrity
To continue to market the Center in order to maintain full occupancy
To continue with fundraising in order to be able to alleviate the financial losses incurred by caring for residents who cannot pay the full fees and to pay for capital expenditure, upgrading and maintenance of facilities. The full fee equals the cost of caring for a resident.